Gas and Welding Equipments and Accessories
Gas and Welding Equipments and Accessories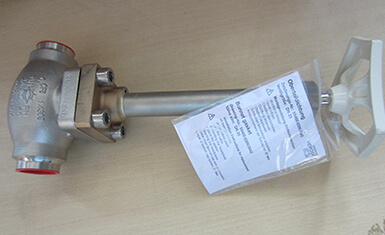 Your one stop shop for all gas related needs
You will not have to look any further.
Cylinder Valves
Prime functions of Gas Cylinder Valves are
filling of gas into cylinder
proper storage of gas inside the cylinder
release the gas as and when required
act as a safety for cylinder against pressure build up (when valves are fitted with safety devices)
CYL Key
Cylinder key used to open and close the cylinder valve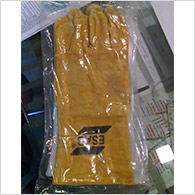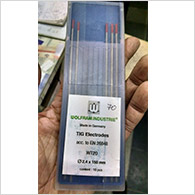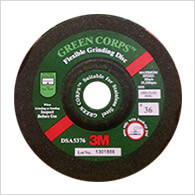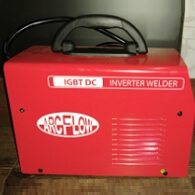 Spring loaded holder is designed for maximum safety, comfort and high productivity. Minimum contact area of conductivity and high grip cable connection. avoids heat transfer to handle.
Gas Regulators
A full range of regulators for the different gases and cylinders in different applications
Flashback Arrestors
These devices protect against flashbacks with mixtures of oxygen or air and flammable gases such as hydrogen, acetylene, methane or LPG gases. The design includes a built-in no-return valve to stop reverse flow, and a thermal shut off that stops gas flow in the event of a hose or pipeline fire.
Pressure Gauges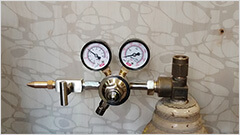 We also provide dial type digital pressure gauges in various sizes and ranges. Sourced from trusted vendors across the country.
Gas Analyzers/Gas Chromatography Machines
MGC offers a wide array of high quality Gas Analyzers that are specially designed for examining the different types of gases. These instruments are precisely designated by making use of premium quality materials and latest techniques to match with the international quality norms. This range of analyzers are widely accredited in the market place for its salient features like excellent functionality, high quality, rigidity, durable service life, fine finish, simple operation, energy efficiency and low maintenance. The analyzers are widely utilized in various industries like chemical, laboratories and gas.
Welding Electrodes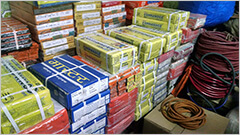 An electrode is a metal wire that is coated. It is made out of materials with a similar composition to the metal being welded. There are a variety of factors that go into choosing the right electrode for each project.
SMAW or stick electrodes are consumable, meaning they become part of the weld, while TIG electrodes are non-consumable as they do not melt and become part of the weld, requiring the use of a welding rod.The MIG welding electrode is a continuously fed wire referred to as wire.
Electrode selection is critical to ease of cleanup, weld strength, bead quality and for minimizing any spatter. Electrodes need to be stored in a moisture free environment and carefully removed from any package (follow the directions to avoid damage). 
Few more Accessories from our arsenal...
Cylinder Cascades
Cylinder Trolleys
Cylinder Valves
(Oxygen, Helium, Nitrogen, Argon) Gas Regulator
Electric Welding Machines
Flashback Arrestors
Gas Cutters
Safety Harness
Tungsten (TIG) Welding Electrodes
Lpg,acetylene(da)hydrogen gas regulators
Karam safety equipments
Unitor safety products
Helium balloon filling valve With Double Gauge Regulator
Unitor Gas Detectors
Non Returnable Valve (NRV) for flammable gases
and Many More Accessories...
Home
| © Copyright 2016, Maharashtra Gas Co.