Industrial Gases Introduction
Argon Gas
Bharat Metal Cutting Gas ( BMCG )
Carbon Dioxide Gases
Chlorine Gas
Dissolved Acetylene Gas
Hydrogen Gas
LPG Cylinders Gas
Nitrogen Gas
Oxygen Gas
Zero Air Grade
Industrial Gases Introduction
Industrial gases is a generic term used to cover a wide range of atmospheric and fuel gases and gas mixtures.
MGC sells a range of gases and gas mixtures in different cylinder sizes.
Not sure which gas is right for you? call us on our customer service number 8108866789
At Mgc, our scale and reach lets us supply any gas, for any application, almost anywhere in Mumbai and Navi Mumbai . Give us a call and we will help you determine the best supply option for your operations.
Argon Gas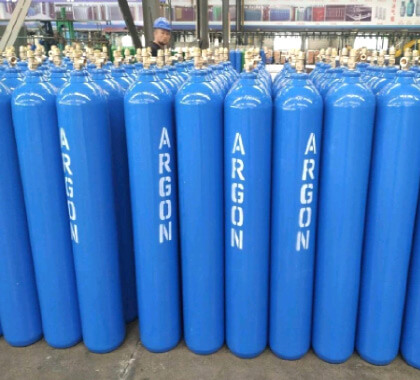 As a pure gas, argon is used for MIG and TIG welding of non-ferrous materials. It is the most common gas for TIG welding because of its versatility. Argon has the added advantage of being suitable for purging applications.used alone or in mixtures Available in different purities and sizes. Try our 5 cubic metre portable argon gas cylinder. It is one of the preferred gas cylinders.
Benefits
Versatility – most popular shielding gas
Excellent choice for TIG and MIG welding of ferrous materials
Suited also to purging due to inert properties
Argon is used alone or mixed with other gases such as helium,carbon dioxide, oxygen, nitrogen or hydrogen. Each mixture is often specific to welding a particular material or to a particular process
Supply Options
Cylinder 7 cum/5 cum
Liquid argon gas in dura cylinders
Related Assessories
Argon gas regulator
Tungsten Electrodes
Bharat Metal Cutting Gas ( BMCG )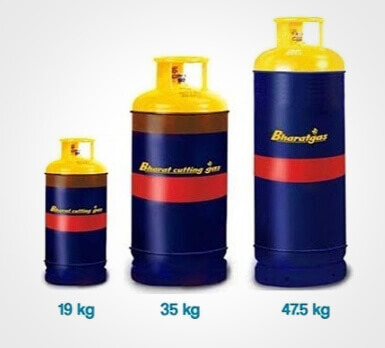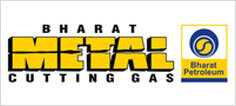 In India cutting of metal or sheets has been done using Oxy-Acetylene mixture. Acetylene is expensive. BMCG is a substitute for dissolved acetylene. BMCG offers superior cutting at lower costs than acetylene.
Carbon Dioxide Gases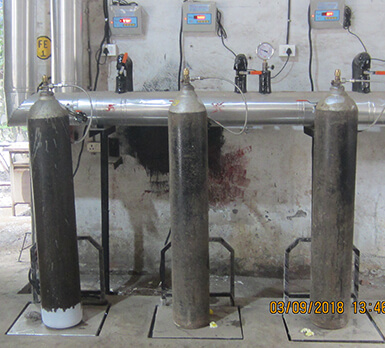 Food and Beverage
Mgc supplies carbon dioxide to its customers in the food and beverage industries for a range of applications, including carbonation.
Currently we are supplying to some leading breweries in Mumbai .
Metal Fabrication
In the metal fabrication industry, carbon dioxide is widely used as a shielding gas in the semi-automatic welding process.
Oil and Gas
Research and Industry
Water Treatment
Convenient Cylinder Sizes
Mgc offers a variety of packaging options for Co2. We provide numerous sizes of high-pressure compressed gas cylinders with various volume capacities for any application. While most of our gas cylinders remain the property of Mgc , we also fill customer-owned cylinders provided they meet all appropriate safety and ccoe requirements. Carbon di doxide Co2 is currently supplied in 31 KG,27 KG, 22 KG, 20 KG, 9 KG, 6 KG and 3 Kg cylinders.

Related Assessories
Chlorine Gas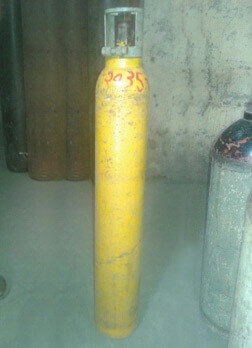 Chlorine has a variety of applications. It is indispensable in water treatment, being also used for disinfecting of industrial residues and pool cleaning. Alos used in paper industry and widely in chemical industries.
Power & Energy
Water treatment and disinfection.
Chemicals
Chlorine is an essential reagent in the chemicals, plastics, pharmaceuticals and agrochemical industries.
Textiles
As a bleaching agent.
Steel & Metals
As a solvent in mining applications.
Electronics
High purity chlorine used in electronic & semiconductor applications.
Available in 10 and 50 Kg Cylinders
Related Assessories
Dissolved Acetylene Gas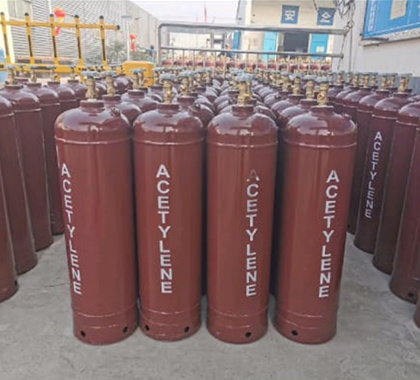 In India traditionally cutting of metal or sheets has been done using Oxy-Acetylene mixture. Dissolved acetylene (C2H2)It is a popular fuel gas choice and is used in many processes for gas welding ,cutting ,brazing ,flame heating.
Related products
Related Assessories
Flashback arrestors
Acetylene gas regulators
Electrodes
Gas detectors
Cylinder trolley
Acetylene Hose pipe
Hydrogen Gas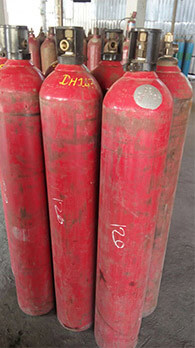 Lighter than air, it burns with an invisible, clean i.e carbon free flame.
It is often mixed with argon to create a range of argon/hydrogen shielding gases for Mig and TIG welding.
It is also used in the production of carbon steels, s. High-purity hydrogen is also used as a carrier gas in gas chromatography.
Hydrogenation of vegetables and also leak testing.
Related Accessories
LPG Cylinders Gas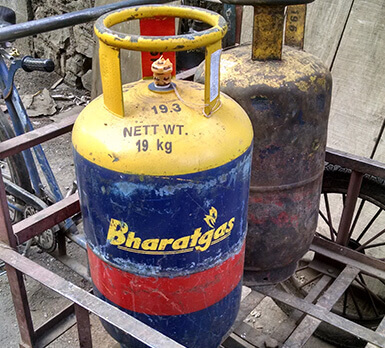 We also market commercial Bharat Petroleum LPG cylinders in 19 Kg and 47.5 Kg capacity. The commercial LPG cylinders are available at market rates .The lpg rates are regulated by the government and may not be the same every fortnight.
Related Assessories
LPG Hose pipe
LPG Regulators
Flashback arrestors
Nitrogen Gas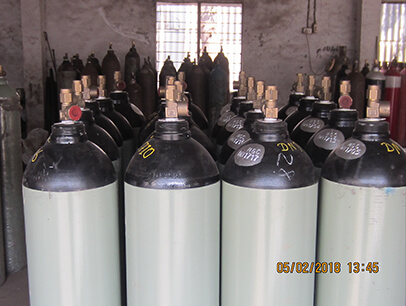 Mgc supplies liquid and gaseous nitrogen to every industry. For example, refineries and petrochemical plants, the food and beverage industry,refrigeration industry, food processing.
In many industries, nitrogen is used in smaller quantities where we recommend our portable 5 cu.m cylinders .
Uhp nitrogen has a purity of 99.999%. perfect for critical laboratory and analytic applications. Mgc supplies UHP compressed nitrogen gas for the food and beverage industry, brewers and micro-brewers, as well as for fire prevention and safety purposes.
Liquid Nitrogen is also available in cryocans and dura cylinders . nitrogen gas mixtures are also available.
Industries
Aeronautics
Automotive
Chemicals
Construction
Craftsmen
Environment
Food
Metal Fabrication
Oil and Gas
Pharmaceuticals and Biotechnology
Renewable Energy
Research and Analysis
Related Accessories
Oxygen Gas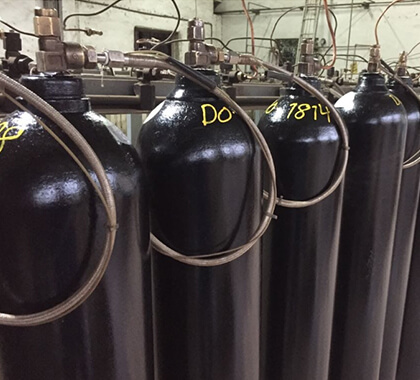 Oxygen is essential to many industries.It is one of our core products and currently we are selling 5000 to 7000 cubic metres of Compressed Oxygen gas on daily basis. 
If your analytical and laboratory applications require ultra-high-purity oxygen then don't look any further than Mgc.
We offer compressed oxygen gas and liquid oxygen (lox) in a variety of purities and concentrations.MSDS charts available on request and/or sale.
Oxygen in nitrogen gas mixtures are used as span gas calibration mixtures.
Industries
construction and engineering
glass
automotive
welding and cutting
and many more...
Grades
Commercial Grade
UHP
liquid oxygen (lox)
Related accessories
oxygen regulator
oxygen valve
safety and protective products
electrodes
Flashback arrestors
Cylinder trolley
Uhp Oxigen
oxygen Hose pipe etc.
Sizes And Supply Options
MSDS Provided On Request
Zero Air Grade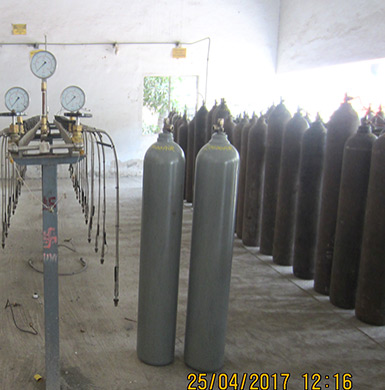 Zero Air & Synthetic Air is produced by mixing pure oxygen and pure nitrogen. This removes all kinds of impurities present in normal ambient air. At MOC, we offer Zero Air or Synthetic Air at a very competitive price.
Specification
Grade
Content
THC
UHP-1
O2
N2
1
Cylinder Color
French Grey; with suitable grade identification label
Cylinder Valve
Right hand - conforming to IS 3224
Home
| © Copyright 2016, Maharashtra Gas Co.